Image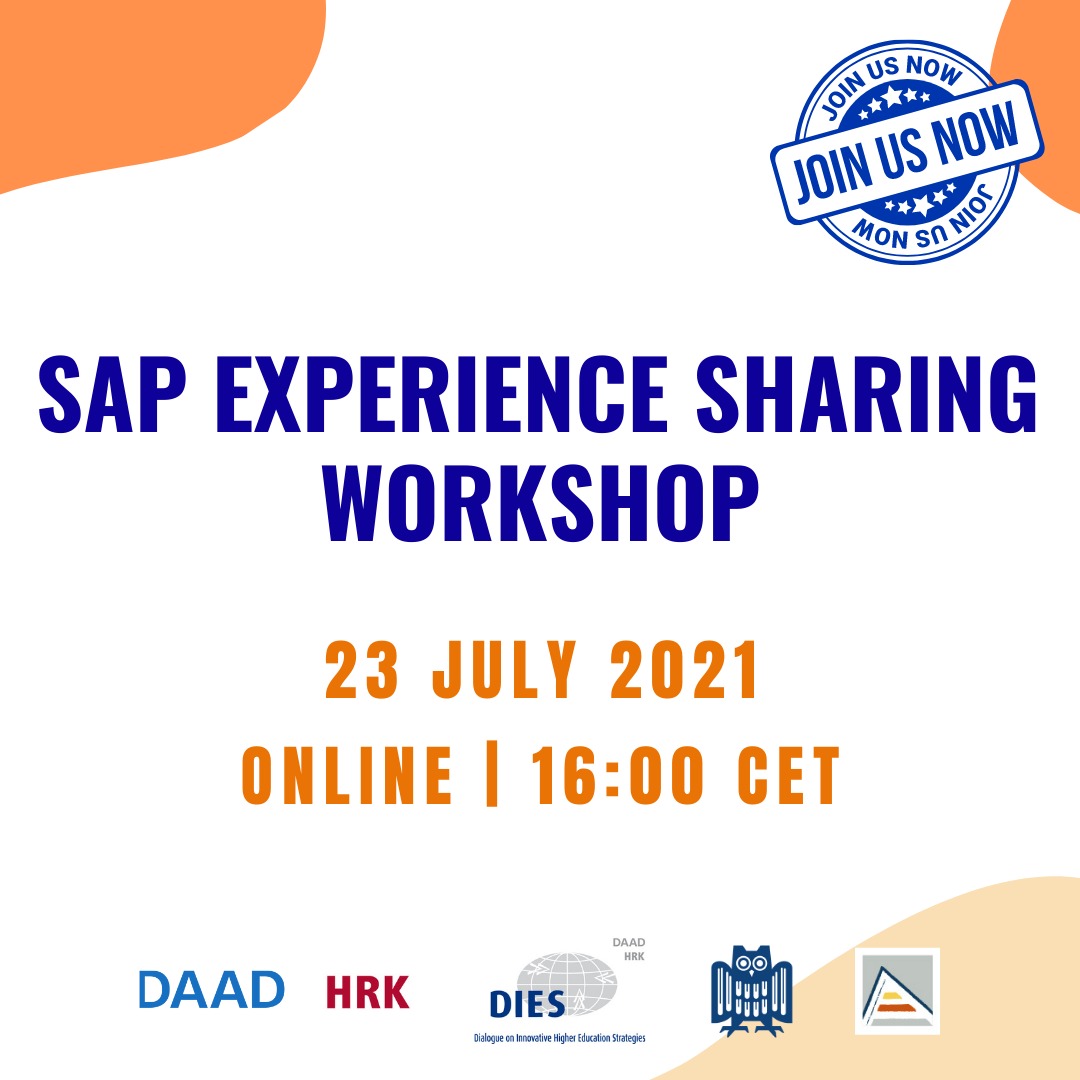 Wed, 14/07/2021
We are delighted to let you know that there are less than two weeks left for the Strategic Action Plan (SAP) Experience Sharing Workshop!
As it was already announced in the last issue of our newsletter (N-Action), this workshop will take place on...

Friday, 23 July 2021, from 16:00 to 20:00 Central European Time.

Who will be presenting?

In this first edition of the SAP Experience Sharing Workshop, we have confirmed the participation of five  speakers from three different DIES IDC LA editions.
We will be posting more information in the upcoming days... so stay tuned for more information!
Contact us at info@idc-latinamerica.com, if you are willing to attend!