PROF. DR. JOAQUÍN MARHUENDA
ACADEMIC DIRECTOR, UA
Joaquín Marhuenda, former Academic Director of Institutional Projects at the University of Alicante, is the Academic Director of the IDC Latin America at the University of Alicante, and responsible for different international projects such as the Havana Project. From 2012 to 2019 he was Responsible for the Science Park of Alicante. Between 2006 and 2012, he was Vice- Chancellor of Planning Studies, period in which the European Higher Education Framework was implemented. Moreover, at the University of Alicante, Marhuenda has been Dean of the Faculty of Economic and Business Sciences (2002-2006) and Director of the Department of Financial Economy, Accounting and Marketing (1998-2002).
---
DR. ROBERTO ESCARRÉ
PROJECT COORDINATOR, UA
Roberto Escarré is founder of the International Project Management Office and currently Director of the Research Management Service at the University of Alicante. Escarré is PhD in Economics of Education by the University of Alicante and in the past 15 years he has coordinated over 70 international projects on Higher Education in over 80 countries. Escarré has worked as an expert and evaluator for several international institutions such as the European Union, the Asia-Europe Foundation and the World Bank.
---
YAIZA ANDARIAS
PROJECT COORDINATOR, UDS
Yaiza Andarias holds a master's degree in International Development from the University of Edinburgh (Scotland) and a bachelor's degree in Translation and Interpreting from the University of Alicante (Spain). She was actively involved in different cross-cultural social and educational programmes in Asia and Europe and gained diverse professional experience as a translator, as a field researcher, and as an executive assistant at an international level before joining the DIES IDC Latin America Team in January 2020.
---
EVA SÁNCHEZ
PROJECT ADMINISTRATOR, UA
Eva Sánchez has experience in Project Management, Education and IT. She has a master's degree in Marketing from the ICADE - Comillas Pontifical University in Madrid (Spain) as well as a bachelor's degree in English Philology and a certificate in Teaching, both from the University of Alicante. Eva has coordinated and worked in EU capacity building projects such as FP5, ACP, Tempus, and Edulink, on topics related to IT Transfer, Internationalisation, Quality Assurance and Accreditation, and Innovation and Research Management. She joined the DIES IDC LA Team in 2011.
---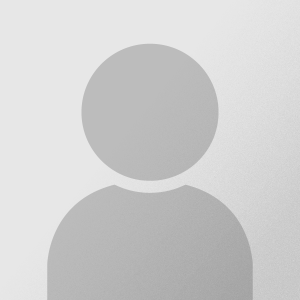 CHRISTIANE LERMEN
FINANCIAL ADVISOR, UDS
Christiane Lermen finished her commercial education in 1981 before receiving her diploma on Business Administration in 1993. She has been working for Saarland University ever since. In 2006, she joined the International Deans' Course Latin America as the financial advisor of the project at the UdS.
---