PROF. DR. ASTRID FELLNER
SAP COACH AND EXPERT IN INTERNATIONALISATION AND LEADERSHIP
Prof. Dr. Astrid Fellner is Chair of North American Literary and Cultural Studies at Saarland University in Saarbrücken, Germany. She is Co-Speaker and Principal Investigator in the DFG and Canadian SSHRC-funded interdisciplinary International Graduate Research Training Program "Diversity: Mediating Difference in Transcultural Space" together with University of Trier and Université de Montreal. She is Project Leader of the EU-funded INTERREG-Project "University of the Greater Region Center for Border Studies" and is Action Coordinator of a trilingual Border Glossary.
---
DR. TERESA AMIDO
EXPERT IN INTERNATIONALISATION AND LEADERSHIP, UDS
Dr. Teresa Amido studied Translation and Interpreting at the University of Valladolid (Spain) and holds a PhD in Translation from Leipzig University. Dr. Amido has broad experience in the coordination of European projects and currently coordinates the Office of International Relations of the Engineering School at Universidad Nacional de Colombia. She has participated as an expert in several projects in Asia and Latin America. Moreover, she has been a guest speaker in several higher education institutions in Latin America. After coordinating the international programme DIES IDC Latin America at Saarland University from 2016 until 2021, Dr. Amido remains one of the course's experts ever since.
---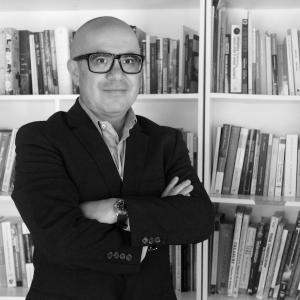 PROF. DR. HUGO BURGOS
REGIONAL EXPERT AND SAP COACH
Dr. Hugo Burgos holds the position of Dean of the Graduate School at Universidad San Francisco de Quito USFQ since 2015, where he supervises 19 graduate programs. Between 2004 and 2015 he was the Dean of the College of Communication and Contemporary Arts at USFQ, where he supervised 11 undergraduate degrees and state-of-the-art film, multimedia, and art facilities. One of his research areas is the state of higher education in Latin America. As a Dean, he has been participating in national discussions concerning issues that shape higher education areas for the last 14 years.
---
PROF. DR. CARLOS LEVER
REGIONAL EXPERT AND SAP COACH
Carlos R. Lever is Regional Dean for Social Sciences and Government at the Tecnológico de Monterrerey.
He oversees the departments of Law, Economics Political Science and International Relations at the three undergraduate campus in the Mexico City Area. Previously, he worked for 4 years in the research directorate of the Mexican Central Bank, where he became the editor of the Working
Papers Series. He was also head of the hydrocarbon revenue unit at the Mexican Ministry of Treasury and deputy executive coordinator of the Mexican Petroleum Fund. He has a PhD in Economics from Stanford University, where he studied market design and network economics. He has taught graduate and undergraduate courses in Political Economy, Contract Theory, Energy Economics, and Introductory Macroeconomics.
---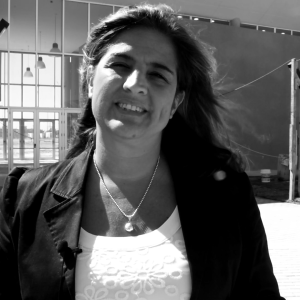 PROF. DR. LARISA CARRERA
REGIONAL EXPERT AND SAP COACH
Dr. Larisa Carrera is Dean of the Faculty of Medical Science at Universidad Nacional del Litoral (FCM-UNL), Argentina, since 2014. She holds a Ph.D. in Medicine from Universidad Nacional de Buenos Aires and a master's degree in Higher Education. Dr. Carrera is Head Professor of Cell Biology, Histology and Medical Embryology and, since 2019, Vice Dean of Academic Subjects at the FCM-UNL. She has been President of the FAFEMP (Argentine Forum of Publics Schools of Medicine) between 2016 and 2018. From 2009 to 2014, she led the Teacher Training Program of the Faculty of Medical Sciences of the UNL, participating as an expert in numerous teacher training courses for physicians and other health professionals, where she was responsible for the accreditation process of medical career.
---
PROF. MÓNICA ALATORRE
REGIONAL EXPERT AND SAP COACH
Mónica Alatorre is Dean of the School of Hospitality and Tourism at the University of the Americas (UDLA) and Professor of Marketing Services. She holds a master's degree in Hospitality Management from Cornell University, a bachelor's degree in Business Administration from the I.T.E.S.M., Mexico, and a diploma in Tourism from the University of Wisconsin-Stout. She is the Founder, Coordinator and Teacher of the School of Hospitality, Culinary Art and Tourism of the Universidad San Francisco de Quito; Project Director and Assistant Brand Manager at Procter & Gamble de Mexico; Consultant in quality of service and marketing for numerous institutions and companies; and Member of the Board of Tourcert, Casa Gangotena, Mashpi Lodge and Fundación Sembrar.
---
PROF. DR. MARINA SANSIÑENA
REGIONAL EXPERT AND SAP COACH
Dr. Marina Sansiñena is the Dean of the Faculty of Agriculture and Veterinary Medicine at Universidad del Salvador. She is a professor of Equine Sciences and Animal Biotechnology, and a member of the National Research and Technology Council (CONICET) of Argentina.
She holds a MSc. in Animal Nutrition and a Ph.D. in Reproductive Physiology, both from Louisiana State University (U.S.A), where she conducted most of her work in assisted reproductive biotechnologies and cloning in domestic and wild animal species. She was awarded the 2004 Biotechnology Education for Student and Teacher postdoctoral fellowship at Louisiana State University. 
She has authored or coauthored over 50 peer-reviewed scientific publications in the field of cryobiology and assisted reproductive technologies. Her recent work has led to the birth of the first two foals (horses, named "Tango" and "Milonga"), from in vitro fertilization of cryopreserved eggs in the country.
---
PROF. DR. VERÓNICA BOTERO
REGIONAL EXPERT AND SAP COACH
Dr. Verónica Botero is the Dean of the Faculty of Mines at Universidad Nacional de Colombia since 2018. She is an associate professor of the Department of Geosciences and Environment and holds a PhD in geography from Utrecht University, an M.Sc. in Geological survey from the International Institute for Geo-information Science and Earth Observation (Univ. of Twente, Netherlands), and a B.Eng. in Civil Engineering from Universidad EAFIT. She has been Head of several graduate and undergraduate programmes, Head of the Department of Geosciences and Environment, Vice-dean of Research and Extension, Director of Research and Extension, and Vice-rector at the Medellin campus. She has participated in more than 90 research and extension projects, has supervised more than 30 M.Sc. and PhD thesis, and is the author or co-author of more than 75 papers, proceedings, book chapters, and books.
---
PROF. DR. CYNTHIA BORJA
REGIONAL EXPERT AND SAP COACH
Cynthia Borja is a speaker, professor, lecturer, researcher, and consultant in neuroscience, learning sciences, and psychology. She was the founding Dean of the School of Psychology at Universidad de Las Américas-Quito and has been an undergraduate and graduate professor in different universities in Ecuador as well as a Guest Lecturer in other Latin American universities for more than 12 years. She is an Associate Project Leader at The Decision Lab, an applied research and innovation firm that uses behavioral science and design to help ambitious organizations create a better future in areas such as education, business, and public policy. She is also a co-founder and CEO of Connections: The Learning Sciences Platform, an organization that seeks to contribute to the transformation of education with an interdisciplinary, international, and evidence-based perspective. In addition, she is part of the teaching team in the course "The Neuroscience of Learning" at the Harvard University Extension School and part of the Sprouts Schools team leading the YouTube channel Sprouts Español. She has a BA in Neuroscience and Behavior from Vassar College, an MA in Psychology from Boston University, and a Ph.D. in Psychology from Capella University.
---
PROF. DR. ARBELIO PENTÓN
REGIONAL EXPERT AND SAP COACH
Dr. Arbelio Pentón Madrigal is professor at the School of Physics at Universidad de La Habana (UH), Cuba, and served as Dean of the School of Physics for the period 2014–2019. He was trained as a physicist at both the UH and the Technical University of Dresden, Germany, and obtained his PhD in 2006 at the UH. He has worked scientifically on X-ray crystallography and structure characterization of magnetic and ferroelectric materials by means of several characterization techniques. While his scientific work has been strongly based in Cuba, he has carried out several collaborations at the Brazilian Center for Physics Research and the Federal University of Rio de Janeiro in Brazil, and at the Institute for Experimental Physics of the Technical University of Vienna in Austria, among others.
---
PROF. DR. MÓNICA BONIFAZ
REGIONAL EXPERT AND SAP COACH
Mónica Bonifaz is a Professor at the Pontificia Universidad Católica del Perú (PUCP) in the Academic Department of Management. She is a member of the Research Group in Higher Education (GRIES) of the PUCP. Mónica has been Dean of the Undergraduate School of Management and Head of the Academic Department of Management Sciences. She has also been a member of the board of directors and has held managerial positions in the public sector, as well as in multinational companies.
She holds a Doctorate in Strategic Management from the Consortium of Universities of Perú, with a minor in Innovation in Higher Education, and a Master of Science in Information Management from the University of Sheffield in England. She works on topics related to university management, academic career and development of research capabilities.
She has been a fellow of the DAAD of Germany, the British Council and Erasmus, as well as the Columbus Association to participate in projects on teaching, internationalization and promotion of research in university higher education.
---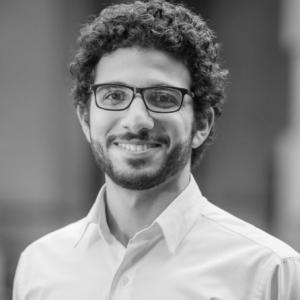 PROF. MOSTAFA FATHY
REGIONAL EXPERT AND SAP COACH
Mostafa Fathy is a Project administrator in the section Development Cooperation: Partnership Programmes, Alumni Projects and Higher Education Management at the German Academic Exchange Service (DAAD). He is responsible for the administration of several DIES Trainings Courses preparations and assists with the DIES financial monitoring. Mostafa had his first contact with the DAAD in 2013 where he worked as a Coordinator for the Alumni activities at the DAAD Regional office in Cairo, Egypt before he moved to the headquarters in Bonn in 2019 as a Programme administrator for the standard scholarships in the MENA Region. Later on he joined the DIES Team since the beginning of 2023. Mostafa holds a bachelor degree in German studies from the University of Ain Shams, Egypt.
---
PROF. DR. ROBERTO CORTÉS
REGIONAL EXPERT AND SAP COACH
Roberto Cortés-Morales has a Ph.D Degree in Government and Public policies and a BS and Master in Computer Sciences. His research has been oriented to the strategic use of information technologies for the  creation of value in public and private organizations.  He's been into the university management since 2014 as a Director of the Graduate Department and School Director both of the Computing Engineering School at the Costa Rica Institute of Technology (TEC).  Beside his academic and administrative background, he also has performed as a Consultant to several institutions in Costa Rica and the United Nations Development Program. He's been responsible and leader of the accreditation of Master and Bachelor programs at the Computing Engineering School, the creation of an agreement of Double Degree with the University of Paris-1 on Informatics careers and graduate programs, among other achievements.  He's an alumnus of DIES IDC Latin America course of 2020/21.
---