YVONNE VISARIUS
PROJECT MANAGER, DAAD
Yvonne Visarius is team leader for higher education management in the section Development Cooperation: Partnership Programmes, Alumni Projects and Higher Education Management at the German Academic Exchange Service (DAAD). She is responsible for the development and coordination of training courses in the field of higher education management for developing countries. Yvonne joined the DAAD headquarters in 2010, initially working in the department for transnational education and cooperation programmes. Prior to her current position she was assigned as DAAD programme manager for the university-business-partnerships. Yvonne holds a diploma in educational sciences from the University of Münster, Germany. After graduation she lived for 2,5 years in Mexico City, Mexico, where she worked for the first time for the DAAD. 
---
IRIS DANOWSKI
PROJECT MANAGER, HRK
Iris Danowski, M.A. is Head of Section Latin America within the International Department of the German Rectors' Conference (HRK). Iris joined the HRK in 1994. In the second half of the 1990s, she began to establish cooperation with Latin American partners for the HRK. Since then, she has been responsible for planning and coordinating the HRK's Latin American activities and has been involved in many bilateral and multilateral cooperation projects with Latin American partners. In addition, she is part of the team at the HRK that advises German universities on internationalisation issues as part of the audit "Internationalisation of German Universities". Before joining the HRK, she was ERAMUS coordinator of the University of Cologne. Iris studied Spanish and French Language and Literature as well as History of Art at the University of Cologne, Germany, and the University of Seville, Spain, and she holds a M. A. degree.
---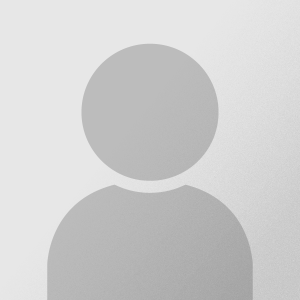 PROF. DR. LUDGER SANTEN
ACADEMIC DIRECTOR, UDS
Ludger Santen is Professor for Theoretical Physics at Saarland University since 2006 and Academic Director of the IDC Latin America. He held the position of Dean of Studies from 2006 to 2008. He initiated the interdisciplinary programme Bachelor Plus MINT. He has also been Member of the Senate, Dean of Studies and Coordinator of the DFG-Research Training Group "Structure Formation and Transport in Complex Systems". He currently serves as Project Leader in the DFG Collaborative Research Center "Physical Modelling of Non-equilibrium Processes in Biological Systems" and as Head of the Center for Biophysics at Saarland University.
---
PROF. DR. JOAQUÍN MARHUENDA
ACADEMIC DIRECTOR, UA
Joaquín Marhuenda, former Academic Director of Institutional Projects at the University of Alicante, is the Academic Director of the IDC Latin America at the University of Alicante, and responsible for different international projects such as the Havana Project. From 2012 to 2019 he was Responsible for the Science Park of Alicante. Between 2006 and 2012, he was Vice- Chancellor of Planning Studies, period in which the European Higher Education Framework was implemented. Moreover, at the University of Alicante, Marhuenda has been Dean of the Faculty of Economic and Business Sciences (2002-2006) and Director of the Department of Financial Economy, Accounting and Marketing (1998-2002).
---